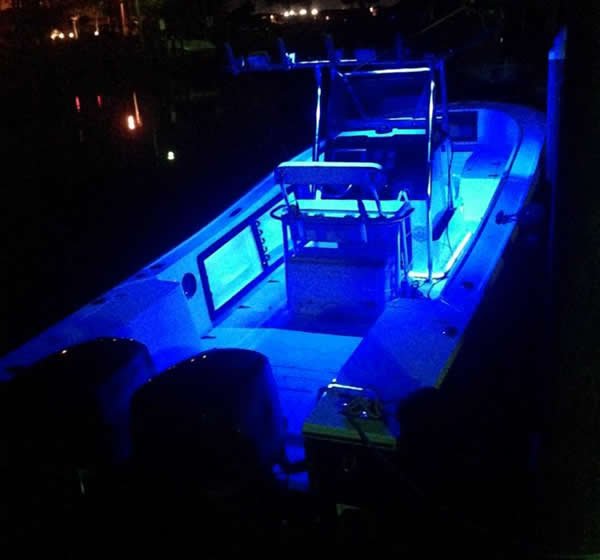 4 Zone Controler


Gain total controll of all RGB and Shadow-NET enabled lights. The fully waterproof SCM-ZC allows for individual or simultaneous control of up to four separate lighting zones. Quickly change color and brightness or synchronize your lights to music.
LED Strip Lights– High intensity RGB strip lights are water proof and thin enough to easily hide in the coves and recessed areas or your boats deck and interior. These color changing lights come in your choice of either 8′ or 16′ lengths. The Shadow-Caster SMC-ZC Zone Controller allows you to put light where you want it, accenting your boats best features.
8′ LED Strip Lights $99.00
16′ LED Strip Lights $159.00
Courtesy Lights– Shadow-Casters edge lit courtesy lights come in your choice of colors, Bimini Blue, Aqua Green, Cool Red, Great White, or a color changing model. You also get to choose weather your light has a white or stainless steel finish. They measure only 3″ x 0.78″ x 0.1″ and are submersible They are great way to light your bait well, accessory boxes, or other compartments on your boat. RGB models need to be used with the ALC controller.
White Cover: Single Color $29.95, RGB $34.95
Stainless Steel Cover: Single Color $33.95, RGB $38.95