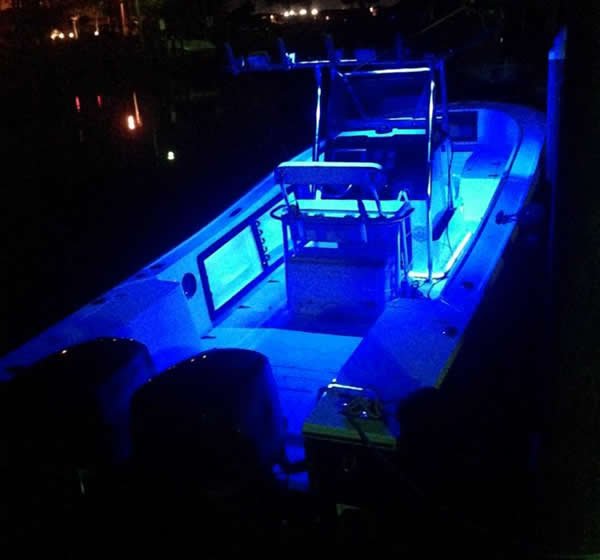 Light up your boating life with LED deck lights from Shadow-Caster.
Whether you are out for a night of fishing, cruising with friends, or spending a romantic evening under the stars, LED deck lights add safety, task lighting, and overall ambiance to your boat.
Color Changing LED Strip Lights
LED Strip Lights
Color Changing (RGB) strip lights are waterproof, thin, and flexible. They easily fit into the coves and recessed areas of a boat's deck. The lights come in your choice of either 8′ or 16′ lengths and can be trimmed to fit almost any location.
Shadow-Caster color changing lights are controlled through the SMC-ZC Zone Controller which is sold separately.
LED Courtesy Lights
Shadow-Caster LED Courtesy lights edge lit courtesy lights come in your choice of colors, Bimini Blue, Aqua Green, Cool Red, Great White, or a color changing model. You also get to choose whether your light has a white or stainless steel finish. They measure only 3″ x 0.78″ x 0.1″ and are submersible They are a great way to light your bait well, accessory boxes, or other compartments on your boat. RGB models need to be used with the ALC controller.
Accessories