LED boat deck lights are both practical and stylish.
On the practical side, they make your boat safe by illuminating the deck and easier to use by adding light for performing tasks. On the stylish side the color and intensity of the lights can be controlled to make your nights on the water even more fun.
Shadow-Caster RGB Boat LED Light Strips
Give your boat a custom look with RGB boat LED strip lights. Shadow-Caster has three styles to customize your boat just the way you want. The SCM-AL highlights areas under gunnels and in coves with indirect light. The SCM-AL-NEON, and SCM-AL-NEON Mini mount in the open. Add the look of neon for a truly custom look.
RGB Boat LED Strip Lights
Unlimited colors, when used with an MFD, LED Light controller
8′ or 16′ Lengths
It can be trimmed to fit smaller areas
IP67 waterproof design. Light strips are encased in a silicone sleeve.
Power: 15 Watts per Meter
Current Draw: 1.2 Amps per Meter
Voltage: 12 Volts Only
3-year warranty
Made in the USA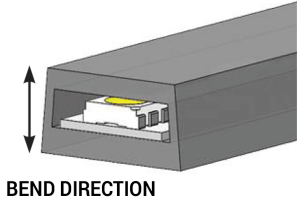 SCM-AL
Best for when you want to see the light, not the light strip.
Mount under gunnels, in coves, or under the lip of seats or consols.
LED's per Meter: 60
Size: 0.2″ X 0.5″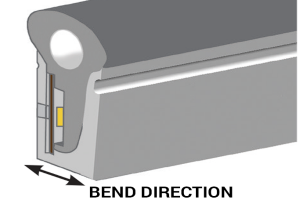 SCM-AL-NEON
Diffuses light to give the look of a Neon light
Best for areas where you can't, or don't want to hide light strips.
LED's per Meter: 96
Size: 0.5″ X 0.8″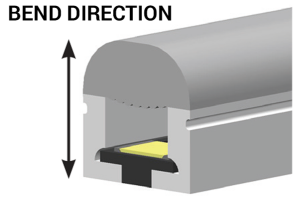 SCM-AL-NEON-Mini
Diffuses light to give the look of a Neon light
Best for areas where you can't, or don't want to hide light strips.
Use where you need a low-profile strip.
LED's per Meter: 120
Size: 0.4″ X 0.4″
LED Boat Courtesy Lights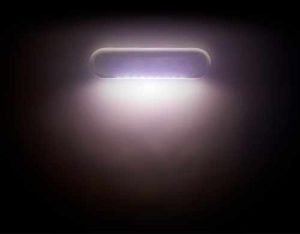 SCM-CL-SS-Illuminated-Blue
Shadow-Caster SCM-CL Boat Courtesy Lights
Single Colors: Blue, white, red
Multi-Color: Blue and white, RGB
Control single-color and two-color lights through a switch.
Control RGB lights through a Shadow-Net® controller
IP67 waterproof
Edge-lit design. Shines the light on the deck, not in your eyes.
White, black, or stainless steel cover
Size: 3″ L x 0.78″ W x 0.2″ T
Current Draw: 60 mA (single color) 120 mA (multi-color)
Works with 12 volt or 24 volt systems
3 Year Warranty
Made in the USA
SCM-DL LED Boat Down Lights
Shadow-Caster SCM-DL LED Boat Down Lights
300 Lumens
2″ outside diameter
4 Color Options: White, White/Blue, White/Blue/Red, RGB
Compact low-profile styling.
Operate White/Blue and White/Blue/Red lights through a standard switch
RGB controlled through a switch or Shadow-Net® controller
6200-kelvin cool white color
3-watt power draw
Works with 12 volt or 24 volt systems
IP67 waterproof
White powder coat finish
Black anodized finish available on RGB lights
3 Year Warranty
Made in the USA
SCM-DLX: 3″ LED Boat Down Light
3″ LED Boat Down Light
300 Lumens
3″ outside diameter
4 Color Options: White, White/Blue, White/Blue/Red, RGB
Compact low-profile styling.
Operate White/Blue and White/Blue/Red lights through a standard switch
RGB controlled through a switch or Shadow-Net® controller
6200-kelvin cool white color
3-watt power draw
Works with 12 volt or 24 volt systems
IP67 waterproof
White powder coat finish
Black anodized finish available on RGB lights
3 Year Warranty
Made in the USA
SCM-SL LED Boat Spreader Lights
3″ LED Spreader Light
1500 Lumens
4 Color Options: White, White/Blue, White/Blue/Red, RGB
Compact low-profile styling.
Operate White/Blue and White/Blue/Red lights through a standard switch
RGB controlled through a switch or Shadow-Net® controller
6200-kelvin cool white color
3-watt power draw
Works with 12 volt or 24 volt systems
IP67 waterproof
White powder coat finish
Black anodized finish available on RGB lights
3 Year Warranty
Made in the USA