Single Color Underwater Dock Lights
16,000 Lumen: That's a Pool of Light Up To 40′ Across.
Plug and Play Installation: Go from box to installed in under 15 minutes.
3 Colors: Blue, Green, White (Red and Orange available at additional cost)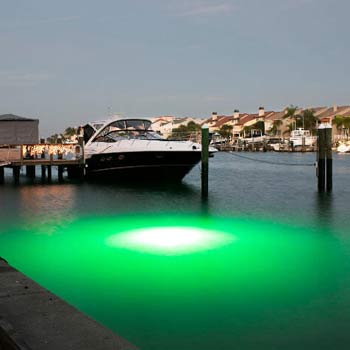 22,000 Lumens: That's a Pool of Light Up To 60 Feet Across
Plug and Play Installation: Go from the box to installed in under 15 minutes.
3 Colors: Blue, Green, White (Red and Orange available at additional cost)
Two Color Underwater Dock Lights
16,000 Lumen: That's a Pool of Light Up To 40′ Across.
Plug and Play Installation: Go from the box to installed in under 15 minutes.
2 Colors from 1 Light: Inner IRIS Color + Outer Main Color
3 Color Combinations: Blue/Green, Green/White, Blue/White
22,000 Lumens: That's a Pool of Light Up To 60 Feet Across
Plug and Play Installation: Go from box to installed in under 15 minutes.
2 Colors from 1 Light: Inner IRIS Color + Outer Main Color
3 Color Combinations: Blue/Green, Green/White, Blue/White
3 Beautiful Colors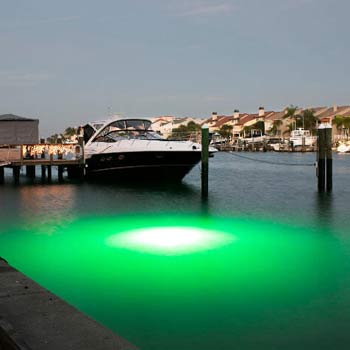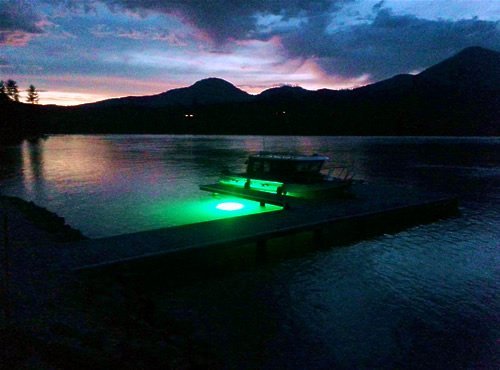 Your dock, only better!
Underwater LED dock lights transform your dock, pier, or seawall into your own backyard retreat. Your family will love you, your neighbors will be jealous, and your friends will find excuses to invite themselves over.
Would you like a back-yard aquarium so huge you can fish in it? One you never have to clean, restock, or feed the fish?
Do you want a place to relax and unwind after work? A retreat you can visit any time you want. A place where you can reconnect with family or entertain friends.
You Deserve This
The cars, the boat, the beautiful home on the water. It's your hard work and dedication that allows your family to enjoy the finer things in life.
But at the end of the day, all you want is a peaceful retreat where you can relax and unwind. A quiet place where the stresses of the day just melt away.
Love Your Dock
Transform your dock into your own private retreat with the Apollo or MegaWatt from Incredible Underwater LED Lights. Relax and watch the fish play in a ball of light up to 40 feet across for the Apollo, or up to 60 feet across for the MegaWatt.
Floating Dock Lights
Unlike most dock lights, Incredible Underwater LED Lights float in the water column. The depth of the light can be adjusted to give you just the right amount of light on the surface of the water. They come as a single color or 2 color IRIS lights.
Easy Installation
Start enjoying your new light the day you get it. Installation can be done in less than 15 minutes with only a screwdriver.
Snap the black support strap into the slots on either side of the clear cover.
Adjust the anchor weight so the light sits 3 to 8 feet below the surface of the water.
Secure the power supply, so it doesn't slip into the water, then throw the light and weight into the water at the same time.
Plug the cord into a GFCI outlet.
Sit back and enjoy your light!
Easy Maintenance
Maintenance is also easy taking less than 10 minutes. Once a month the light should be cleaned to remove marine growth.
Unplug the light then remove it from the water.
Wipe the light off with a clean soft towel.
Toss the light and weight back into the water at the same time.
Plug the cord back in and you are done!.
Energy Efficient
Apollo and MegaWatt are extremely energy efficient.
When left on 8 hours a night the Apollo uses only around $1.15 a month* in electricity.
When left on 8 hours a night the MegaWatt uses only around $2.69 a month* in electricity.
* At $0.12/kwh
Do They Attract Fish?
– Yes, They Do! Underwater LED dock lights attract plankton… plankton attracts bait fish… baitfish attract predator fish. You Create Your Own Food Chain!
Made in the USA
1 Year Warranty
Incredible Underwater Lights Come With A One Year Warranty