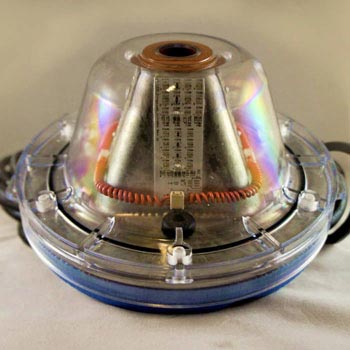 $499.99
Your Night Time Retreat Awaits
Transform your dock into your own private retreat with the Apollo 40 underwater LED dock light. Let the stress slip away as you watch fish swim in a ball of light up to 40 feet across.
In clear water, the Apollo 40 produces a pool of light up to 40′ across. The light pool beautifies your waterfront while it attracts fish from far away. Your family, friends, and neighbors will be amazed at how beautiful your dock looks and how many fish the light attracts.
You don't have to tell them the light only took a few minutes to install. That all you had to do was set the light to the depth you wanted, throw it in the water and plug it into a GFCI outlet.
They don't need to know the only maintenance is to pull the light out of the water once a month and wipe it down. Don't mention that leaving it on 8 hours a night only adds around $1.15 a month to your electric bill.
Yea, all you need to do is smile and say "Thank you!" when they tell you how nice your dock looks.
Each light comes with…
40′ Power Cord
A Built In AC to DC Power Supply With Internal Electronic Overload Protection
A 3 lb Weight For Anchoring Your Light To The Bottom
Weight Strap
Instruction Manual
*Unlimited one year warranty for all workmanship and materials
Cost to Operate
When used 10 hours/ night @ $0.12 per kWh the Apollo 40 will cost you…
$1.46/ Month
$17.52/ Year